Conserving Marine Biodiversity: The Key to a Sustainable Ocean
Marine biodiversity refers to the variety of life forms found in the ocean ecosystem. This biodiversity includes a wide range of species, habitats, and ecosystems, all of which are interconnected and dependent on each other for survival. Conserving marine biodiversity is essential for maintaining a sustainable ocean, as it plays a critical role in regulating the health of our planet.
The Importance of Marine Biodiversity
Marine biodiversity is incredibly important for several reasons. First and foremost, it provides food and resources for millions of people around the world. Fish, shellfish, and other marine species are a vital source of protein and essential nutrients, particularly for coastal communities that rely on fishing as a primary source of income and sustenance.
In addition to supporting human livelihoods, marine biodiversity also plays a crucial role in maintaining the balance of the planet's ecosystems. Marine species, such as coral reefs, seagrass beds, and mangrove forests, act as natural barriers against coastal erosion, protect shorelines from storm surge, and provide habitats for numerous marine organisms.
Furthermore, marine biodiversity contributes to the overall stability of the global climate. The ocean acts as a carbon sink, absorbing carbon dioxide from the atmosphere and storing it in marine vegetation and sediments. This process helps mitigate climate change by reducing greenhouse gas concentrations and regulating global temperature patterns.
Threats to Marine Biodiversity
Despite its significance, marine biodiversity is facing numerous threats, largely due to human activities. Overfishing, habitat destruction, pollution, climate change, and invasive species are just a few of the major factors contributing to the decline of marine biodiversity.
Overfishing occurs when fish and other marine species are caught at rates that exceed their reproductive capacity. This unsustainable practice depletes populations, disrupts marine food webs, and threatens the overall balance of the ecosystem. Bycatch, which refers to the unintentional capture and discard of non-target species, is also a significant issue in commercial fishing operations.
Habitat destruction, primarily caused by coastal development and destructive fishing practices, leads to the degradation and loss of critical marine ecosystems. Coral reefs, seagrass beds, and mangrove forests are especially vulnerable to habitat destruction, as they are often cleared for tourism, coastal infrastructure, or unsustainable fishing practices.
Pollution, both from land-based sources and marine activities, poses a significant threat to marine biodiversity. Plastic pollution, chemical runoff, oil spills, and excessive nutrient inputs from agricultural practices can all have detrimental effects on marine ecosystems. These pollutants can disrupt the reproductive cycles of marine species, cause disease, and contribute to the formation of harmful algal blooms.
Climate change is another major threat to marine biodiversity. Rising sea temperatures, ocean acidification, and sea level rise directly impact the health and survival of many marine organisms. Coral bleaching, for example, occurs when corals expel the symbiotic algae that provide them with essential nutrients and color, leading to the death and degradation of coral reefs.
Lastly, invasive species, introduced through ballast water discharge or unintended release, can have devastating effects on native marine populations. Invasive species often outcompete native species for resources, disrupt the balance of marine ecosystems, and cause significant ecological and economic damage.
Effective Conservation Measures
Given the critical role of marine biodiversity in maintaining a sustainable ocean ecosystem, it is essential to implement effective conservation measures. These measures should aim to address the various threats to marine biodiversity and promote a holistic approach to sustainable management.
One of the key conservation strategies is the establishment of marine protected areas (MPAs). MPAs are designated areas of the ocean that are legally protected from certain human activities, such as fishing or mining. These protected areas allow marine species and habitats to recover and thrive, supporting the overall health of the ocean ecosystem. Additionally, MPAs can serve as valuable research sites, helping scientists better understand marine biodiversity and the effects of human activities.
Sustainable fishing practices are also crucial for conserving marine biodiversity. Implementing regulations, such as catch limits, size restrictions, and protected breeding grounds, can help ensure that fishing activities are conducted in a way that allows fish populations to replenish and thrive. Additionally, promoting the use of selective fishing gear and reducing bycatch through the development of more efficient fishing techniques is essential.
Addressing pollution is another critical aspect of marine biodiversity conservation. Implementing stricter regulations to reduce plastic waste, improve wastewater treatment, and control chemical runoff can help mitigate the negative impacts of pollution on marine ecosystems. Education and awareness campaigns are also important in reducing pollution, as they can encourage individuals to adopt more sustainable practices, such as reducing single-use plastics and properly disposing of waste.
Furthermore, addressing climate change is essential for the long-term conservation of marine biodiversity. Reducing greenhouse gas emissions, transitioning to renewable energy sources, and supporting international efforts to combat climate change can help mitigate the impacts of rising temperatures, ocean acidification, and sea level rise on marine ecosystems.
Conclusion
Conserving marine biodiversity is a critical component of ensuring a sustainable ocean ecosystem. By protecting and preserving marine species, habitats, and ecosystems, we can support the health and livelihoods of both the ocean and its human communities. Through the implementation of effective conservation measures, such as the establishment of marine protected areas, sustainable fishing practices, pollution reduction, and climate change mitigation, we can work towards safeguarding the future of our oceans and the incredible diversity of life they support.
Recommended Product:
Baby's First Ocean - Touch and Feel Board Book - Sensory Board Book
Introduce your little one to the wonders of the ocean with this interactive touch and feel board book. With colorful illustrations and tactile elements, this book engages young minds and sparks a love for the marine world.
Rolling Paper Wraps..." >Ornate Ocean Dollar Pre Rolled Cones 50 Cones King Size Hundred Dollar Bill Rolling Papers with Tips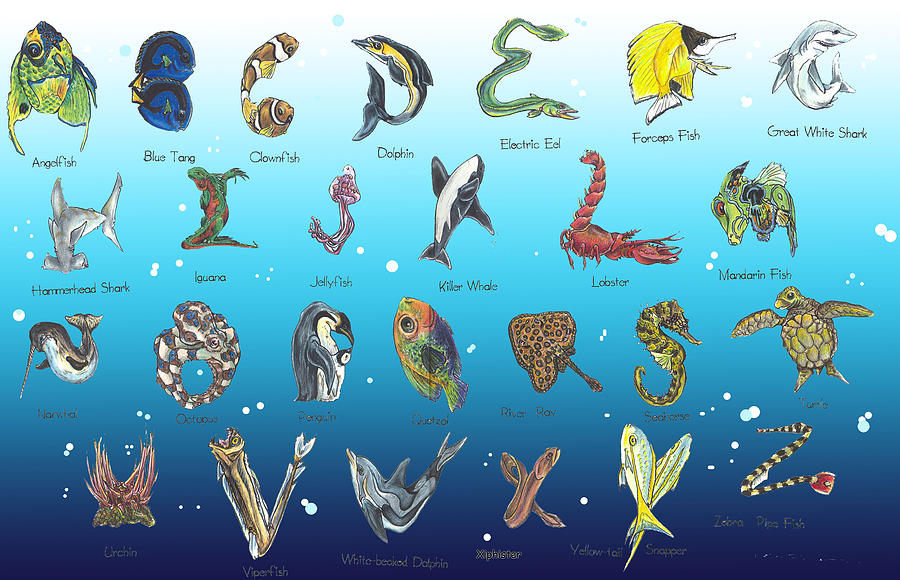 Exploring the Great Pacific Garbage Patch: A Sea of Plastics
The ocean is vast and mysterious, home to countless species of marine life and breathtaking ecosystems. However, beneath the surface lies a growing problem that threatens the health of our oceans – the Great Pacific Garbage Patch. This massive accumulation of plastic debris has become a symbol of the global issue of plastic pollution. In this article, we will explore the Great Pacific Garbage Patch, its impact on the environment, and the ongoing efforts to clean up and prevent plastic pollution in the ocean.
The Great Pacific Garbage Patch: Origins and Characteristics
The Great Pacific Garbage Patch is a large area in the North Pacific Ocean where marine debris, predominantly composed of plastic waste, accumulates. It is estimated to span an area between 700,000 to 1.6 million square kilometers, making it three times the size of France. The patch consists of both visible pieces of trash and smaller microplastics that are difficult to see with the naked eye.
The origins of the Great Pacific Garbage Patch can be traced back to marine debris carried by ocean currents. As plastic waste is improperly disposed of or enters waterways, it makes its way into the ocean. Over time, this plastic debris is carried by oceanic currents, forming large concentrations in certain areas, such as the North Pacific Subtropical Gyre, where the Great Pacific Garbage Patch is located.
The majority of the debris in the Great Pacific Garbage Patch is composed of plastics, including bottles, containers, bags, and fishing gear. These plastics take hundreds of years to degrade, posing a significant threat to marine life and ecosystems.
The Impact on Marine Life and Ecosystems
The presence of plastic debris in the Great Pacific Garbage Patch has severe consequences for marine life and ecosystems. Marine animals can become entangled in fishing gear and other debris, leading to injury, suffocation, or death. Sea turtles, in particular, mistake plastic bags for jellyfish and ingest them, causing internal blockages and potential starvation.
Microplastics, which are small particles of plastic less than 5 millimeters in size, are also a major concern. These microplastics are often mistaken for food by filter-feeding organisms, such as plankton, which form the base of the marine food chain. As these microplastics make their way up the food chain, they can accumulate in larger predators, including fish and marine mammals, posing a risk to their health and the health of the entire ecosystem.
In addition to the direct impact on marine life, the presence of plastic debris in the Great Pacific Garbage Patch also contributes to the degradation of the marine environment. Plastics break down into smaller particles over time, releasing harmful chemicals and toxins into the water. These toxic substances can leach into the surrounding seawater, posing a threat to the health of marine organisms and ecosystems.
Cleaning Up and Preventing Plastic Pollution
The problem of the Great Pacific Garbage Patch may seem overwhelming, but there are ongoing efforts to clean up and prevent plastic pollution in the ocean. One notable initiative is The Ocean Cleanup, founded by Boyan Slat in 2013. The Ocean Cleanup aims to deploy large floating cleaning systems that can effectively remove plastic debris from the ocean. These systems use the natural forces of the ocean to collect and concentrate the plastic, making it easier to remove and recycle.
Education and awareness are also key components in preventing plastic pollution. Governments, organizations, and individuals around the world are working to reduce plastic waste through initiatives such as the banning of single-use plastics, promoting recycling and waste management, and raising awareness about the environmental impact of plastic pollution. By making conscious choices, such as using reusable bags and water bottles, individuals can make a significant difference in reducing plastic waste.
Furthermore, innovations in plastic recycling and the development of biodegradable plastics offer hope for a more sustainable future. Researchers are exploring ways to create plastics that break down more quickly, reducing their environmental impact. The use of biodegradable materials, such as plant-based plastics, can help reduce reliance on traditional plastics and lessen the amount of plastic waste entering the ocean.
In Conclusion
The Great Pacific Garbage Patch is a stark reminder of the urgent need to address plastic pollution in our oceans. The accumulation of plastic debris poses a significant threat to marine life, ecosystems, and the overall health of our planet. However, through ongoing efforts to clean up and prevent plastic pollution, we can make a positive impact on the ocean's health and protect the future of marine life. By raising awareness, implementing sustainable practices, and supporting initiatives aimed at reducing plastic waste, we can work towards a cleaner and healthier ocean environment.
Recommended Product:
Ocean acidification: Adventures in the Vastness of the Sea




Ocean acidification Adventures in the Vastness of the Sea
More about ocean: Similar Posts
Coastal Ecosystem: The Rich Diversity of Oceanic Flora and Fauna
Adventures in the Vastness of the Sea
© 2023 Our Website - ocean All Rights Reserved.